Rapid access to occupational health assessments
Get medical support quickly with our nationwide occupational health service
Nationwide occupational health assessment service
We provide rapid access to expert occupational medical opinions and a full range of medical services. We help businesses identify, mitigate and manage health risks.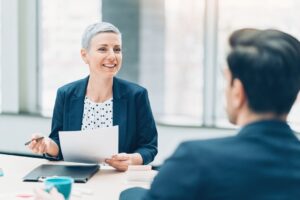 Rapid assessment and clarification of fitness for roles. Advice about role adjustments.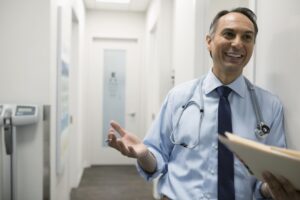 Expert doctors, appointments in 3 days, dedicated administration and rapid reporting.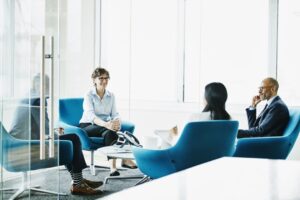 Specialist educational support for HR/referring managers, including absence management.
With access to clinics in London, Birmingham, Manchester, Bristol, Cardiff, Doncaster, Derby, Stockport, Newcastle, Edinburgh, Leeds, Exeter, Portsmouth, Southampton, Plymouth, Aberdeen, Glasgow, Belfast, Carlisle, Guildford and Liverpool, we're at hand to help.
Our team are accessible, professional and responsive. We deliver expert insight, right when it's needed.
"Incredibly responsive and helpful throughout"
The team made a huge difference. They were incredibly responsive and helpful throughout. The best health support we've ever received, by far.
Years of combined experience
Appointments available weekly
Thank you very much – I really appreciate the assistance and great service from your team and Dr Irons
Based in Surrey and delivering support nationwide
We're proud to have been awarded Trade Mark Surrey Hills accreditation, reflecting our commitment to quality and sustainability.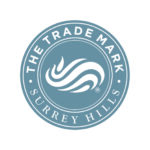 "The Surrey Hills Trade Mark Awards play an important role in celebrating the high-quality products and services than the area is renowned for, and the awardees all deserve our congratulations"
I have found the delivery of support and responsiveness of contact to be fantastic while working with your service. I would certainly suggest using your service again, as well as recommend you to others.