Rapid access to expert occupational health support
Get medical support quickly and reduce your risks with our nationwide occupational health assessment service
Specialist occupational health assessment service
Expert advice about reasonable adjustments
We provide rapid access to specialist occupational health opinions and a advice. We understand HR practices, ER, GDPR and the ACAS Code.
We help businesses identify, mitigate and manage health and absence risks.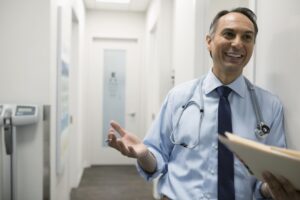 Highly experienced doctors, appointments in 2 days, nationwide coverage and rapid reporting.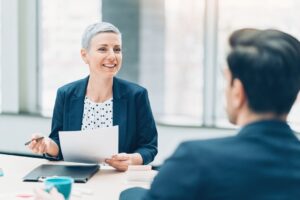 Reduce risks with assessment of fitness, advice on role adjustments and baseline health measurements.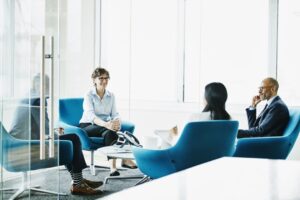 Specialist absence management training for HR/referring managers and business professionals.
Accessing expert occupational health advice quickly is critical for most clients. We provide nationwide appointments with occupational health doctors within two working days. We deliver reports 48 hours after each assessment.
The level of service, support and speed of the response has been outstanding. I will make sure to recommend your services to my peers in the future. This was the very first time using OH services; thus we needed assistance and guidance. And your support has genuinely been great.
Nationwide occupational health service
We provide nationwide support for UK businesses. We have access to clinics in London, Birmingham, Manchester, Bristol, Cardiff, Doncaster, Derby, Stockport, Newcastle, Edinburgh, Leeds, Exeter, Portsmouth, Southampton, Plymouth, Aberdeen, Glasgow, Belfast, Carlisle, Liverpool and many more.
Thanks for the speed at which you were able to turn this around - very efficient service.
Our team are accessible, professional and responsive. We deliver expert insight, right when it's needed.
Years of combined experience
Appointments available weekly
Thank you very much – I really appreciate the assistance and great service from your team and Dr Irons.
Expert occupational health support
Our head office is in Guildford and we are proud to support clients nationwide. We're working towards SEQOHS accreditation, an independent quality assurance scheme run by the Faculty of Occupational Medicine. We're also proud to have been awarded Trade Mark Surrey Hills accreditation, reflecting our commitment to quality and sustainability.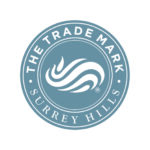 "The Surrey Hills Trade Mark Awards celebrate the high-quality products and services that the area is renowned for and the awardees all deserve our congratulations"
Our team of medical experts
"I am a Fellow of the Faculty of Occupational Medicine with over twenty-five years' experience. I'm also a Member of the Royal College of Physicians."
Dr Jenny Leeser
MBBS MRCP FFOM
"I'm a Member of the Faculty of Occupational Medicine and an Accredited Specialist in Occupational Health. I have over twenty-five years' experience."
Dr Greg Irons
MBChB MFOM
"I'm a specialist occupational health nurse consultant with over twenty-five years experience in all aspects of occupational medicine."
Fiona Colegrave
RN RSCN BA (SCPHN)
"I'm a Specialist Case Manager with over twenty years' experience in managing workplace health risks."
Maggie Hurd
BA (Hons) RN
"I'm a Specialist Case Manager with ten years' experience in occupational health and HR support"
Chloe Maloney
Specialist Case Manager
"Incredibly responsive and helpful throughout"
The team made a huge difference. They were incredibly responsive and helpful throughout. The best health support we've ever received, by far.
Sustainable occupational health provider
We are one of the first nationwide occupational health providers to be certified as carbon neutral. We are committed to sustainability in every area of our business. Our carbon footprint is offset every month.
We've ditched single-use plastics and we run an entirely paper-free business. We contribute to a scheme that plants 30 trees in the UK every month. All our team want to leave the planet in good shape for generations to come.
I have used Occupational Health Assessment Ltd on a number of occasions and the service has always been first class