Are mRNA vaccines safe for use during pregnancy?
Are COVID vaccines safe for use during pregnancy? Between December 2020 and February 2021, 35,961 pregnant people were monitored via the v-safe pregnancy registry and the Vaccination Adverse Event Reporting System (VAERS). The aim was to identify the safety of mRNA vaccines during pregnancy.
Tracking vaccines during pregnancy
Amongst the 3,958 people enrolled in the v-safe pregnancy registry, 827 had a completed pregnancy. Of these 712 (86.1%) resulted in a live birth (mostly among participants with vaccination in the third trimester). Sadly, 115 (13.9%) resulted in a pregnancy loss. However, this is in line with national averages.
No neonatal deaths were reported. Adverse neonatal events included premature birth (in 9.4%) and small size for gestational age (in 3.2%). Although they are not directly comparable, the results were similar to the incidences reported in studies monitoring pregnancy before the pandemic.
Amongst the 221 pregnancy-related adverse events reported via VAERS, the most frequently reported event was spontaneous abortion (46 cases). Injection-site pain was reported more frequently among pregnant persons. However, headache, myalgia, chills, and fever were reported less frequently.
No worrying safety signals
The results did not show any obvious or unexpected safety signals amongst the population. 
Although more studies covering longer periods are needed to be certain, the results are a very strong indicator that mRNA vaccines are safe for use during pregnancy.
A breakthrough vaccine technology
We're all much more familiar with new approaches to developing vaccines, such as mRNA vaccination. 
Now a unique approach using nanoparticle technology has been shown to be safe and effective.
The new approach is called a recombinant nanoparticle vaccine. It uses tiny amounts of DNA to encode a virus antigen (small molecular structures) which are then cloned into an insect virus. 
The resulting antigens that are produced are 'harvested' and purified as nanoparticles. The nanoparticles trigger a strong immune response when used as a vaccination.
Nanoparticle vaccines
The unique approach designed by US firm Novavax had already been shown to be safe in early trials. It had needed larger trials, which have just been reported, to show a better picture. It has now been shown to be safe and to trigger a robust immune response in healthy adult patients.
A large trial
Phase 3 trials were conducted involving 15,187 people at 33 sites across the UK. The trial was randomised, blinded and placebo-controlled (a very high standard of trial). Participants were between 18 and 84 years old and were given two doses 21 days apart.
Nearly one third of the participants were over 65 years old (so most at risk from COVID-19) and nearly half had co-existing illnesses. That made the trial participants strongly representative of the general population.
No hospitalisations or deaths were reported among the 10 cases of illness that occurred in the vaccine group. Five cases of severe infection were reported, all of which were in the placebo group.
Small jab, big benefit
The vaccine delivered an 89.7% efficacy, which is incredibly robust. It can be stored at fridge temperature.
It also showed strong effectiveness (86.3%) against the 'Alpha' (B.1.1.7 'Kent') variant. It has not yet been tested on the 'Delta' (B.167.2 'Indian') variant.
Do mRNA jabs prevent infection?
Although a vaccine can prevent serious illness it may not prevent infection, meaning you could still infect other without being ill yourself. 
Limited information has been available to date about whether mRNA vaccines prevent infection, illness or both.
Real-life data
One study in the USA tracked 3,975 healthcare workers, paramedics and frontline keyworkers. The participants were PCR tested every week between December 2020 and April 2021.
SARS-CoV-2 was found in 204 participants (5%), of whom 5 had been fully vaccinated. Eleven people who became infected were partially vaccinated, 32 were indeterminate (and then excluded from the study) and 156 were unvaccinated.
Vaccine effectiveness was demonstrated to be 91% after full vaccination and 81% with partial vaccination. Amongst those who became infected, average viral load was 40% lower in those who had been partially or fully vaccinated, compared to those who had not.
Highly effective protection
The results show that mRNA vaccines are highly effective at preventing infection in real-world settings. 
The results also showed that where infection breaks through despite vaccination, the severity and duration of illness were reduced.
Does vaccination reduce transmission?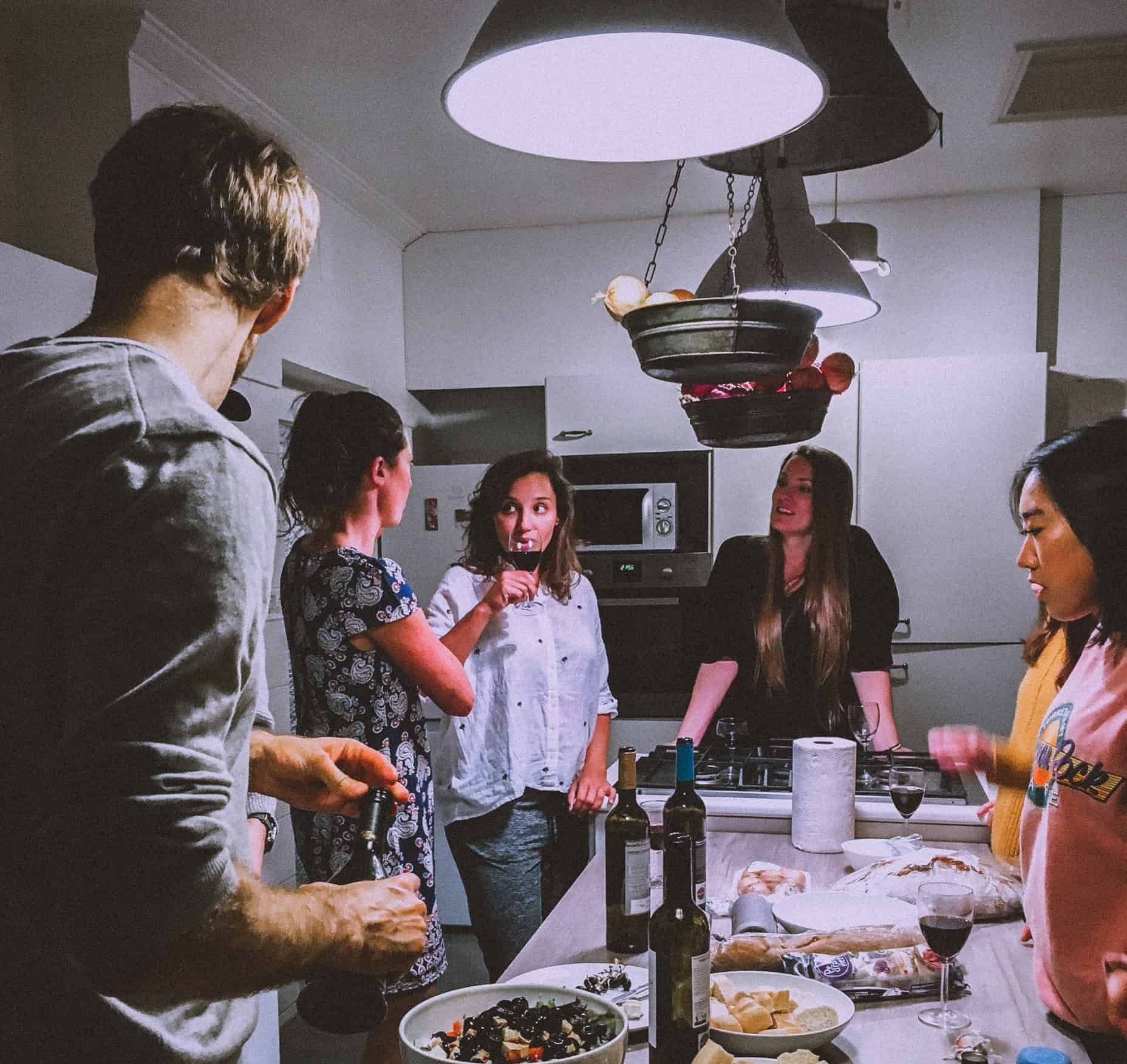 Scientists from University College London and Public Health England have shown that vaccination reduces transmission of COVID-19 amongst households.
The team used data from the Household Transmission Evaluation Dataset (HOSTED) which tracked all laboratory confirm COVID cases in England and compared it with vaccination status.
The risk of secondary infection amongst unvaccinated household contacts was compared with those who had received at least one dose of the AstraZeneca or Pfizer vaccines.
In January & February there were 960,765 household contacts of unvaccinated index patients and there were 96,898 secondary cases of COVID-19 (10.1%).
Transmission reduced 50%
Overall, the likelihood of household transmission was approximately 40 to 50% lower in households of index patients who had been vaccinated than in households of unvaccinated index patients. The findings were similar for either vaccine.
Over 90% of the cases studied had only had a single jab, so more data will be needed to show the impact of two doses on transmission.
About Occupational Health Assessment Ltd
Occupational Health Assessment Ltd provides rapid access to expert occupational health support for businesses across the United Kingdom.
With a unique occupational health assessment service, fitness certifications and access to clinics in Belfast, Birmingham, Bradford, Brighton, Bristol, Cardiff, Coventry, Derby, Edinburgh, Glasgow, Hull, Leeds, Leicester, Liverpool, London, Manchester, Newcastle, Northampton, Nottingham, Plymouth, Portsmouth, Reading, Sheffield, Southampton, Stoke, Surrey and more, the business provides high quality, expert medical advice.
Please contact us for further information or assistance.